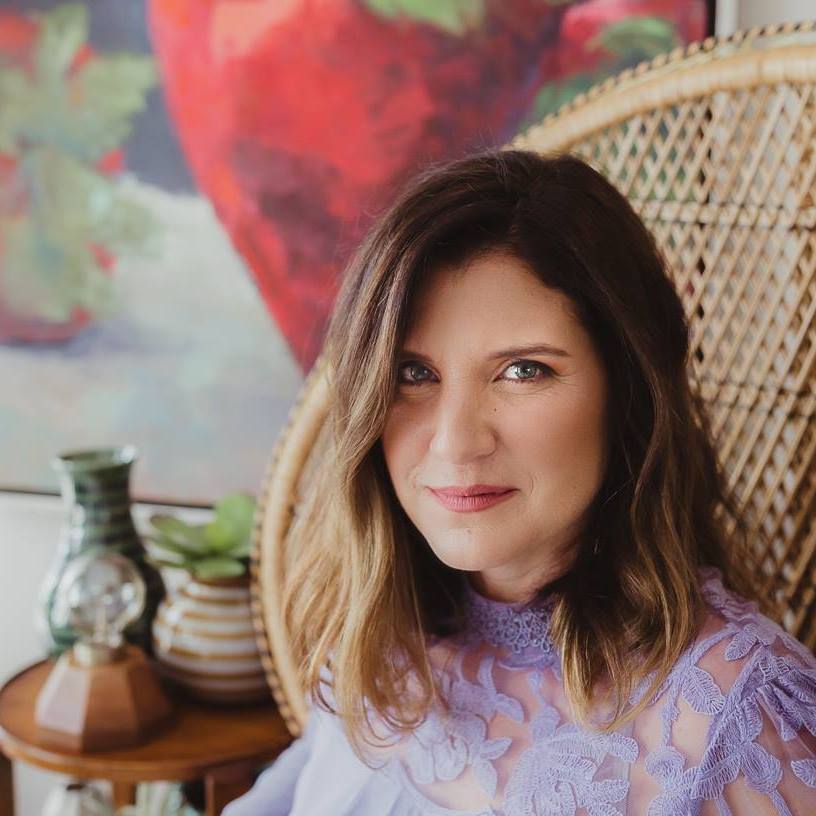 I can't express how much The Feminine Odyssey has changed my life (except maybe yes, to anyone I've seen in person over the last four months) and my perspective on what it is to grow in your power as a woman. I started the Feminine Odyssey back in January for fun, creativity and inspirational enrichment and never would I have imagined that it would catapult me into a personal journey of self-discovery, reconciliation/forgiveness, and ultimately hope. Being a combination of all the things I live for: love stories, beauty, mythology, archetypal psychology, spirituality, pop culture and examples of strong, fierce women, absolutely owning their truth, it's no wonder I was hooked from the opening credits. Women Love Power was a game changer for me, unlike anything I've ever experienced and to those whose souls feel compelled, her insight ill be too. It is everything it promises to be.
Melissa Fernandez, C.I.D.
---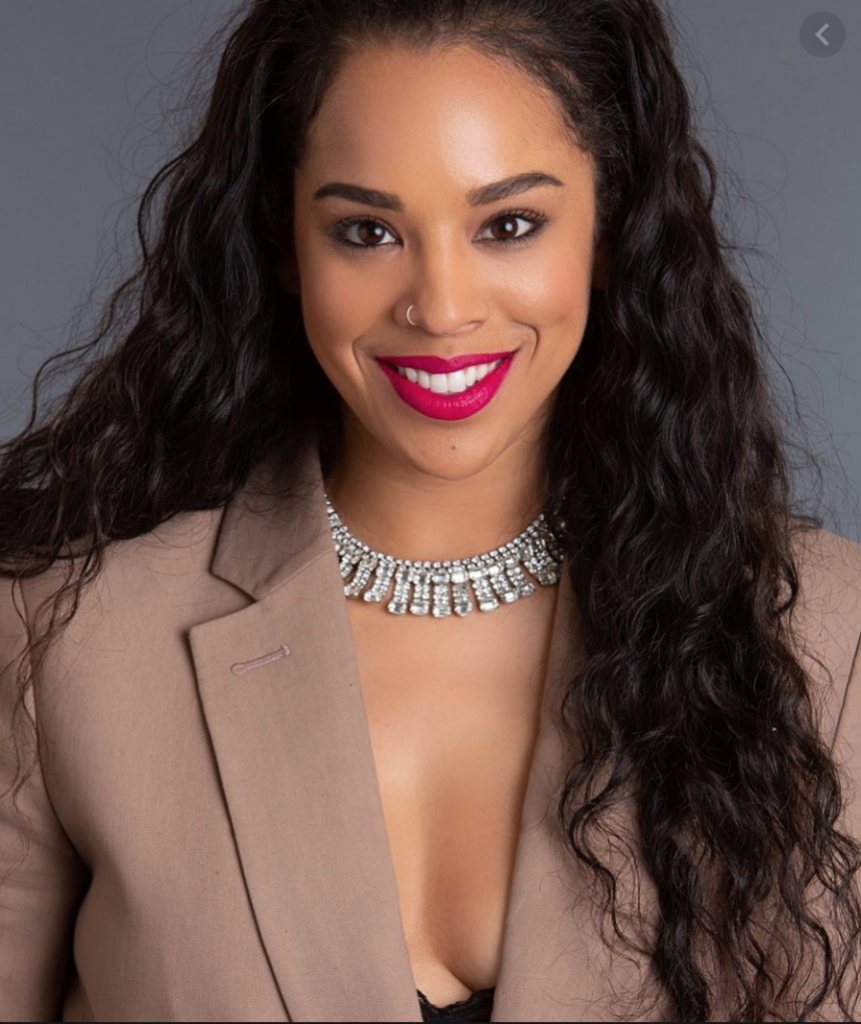 Do yourself a favor and sign up for one of Ayesha's programs. Woman is a genius.
Lauren Messiah, author of Style Therapy
---
Ayesha has been an integral resource for building myself up after my spiritual awakening. Her wisdom is a grounding force. She puts so much into what she teaches and you can tell. I've never felt so comfortable with my feminine energy like I do now, and her Feminine Odyssey course is IT.
Thandiwe Mlauli
---
I just wanted to write to say thank you for your amazing work. I bought your Sophisticate bundle and have completed the Lover section, and I feel it has pushed me so much further on my personal journey and evolution. So much of it rang true, and I'm so grateful to have found it at my age. The lesson that my energy is a gift and I inspire people as a Lover woman is so true and something I have been told often — but your course allowed me to fully believe and embrace it! The visual of the siren's island also makes perfect sense to me; by creating a life that gives me deep pleasure and fulfillment, not only am I making myself happy, but I am creating a world that the right kind of person would be interested in joining. Your guidance goes so much deeper than attracting men, it's a life philosophy. Thank you so much for your research and efforts in providing this for us.
Ella
---
I purchased the Maiden course last night, and OH MY GOD it has been a revelation of what happened to me in these last 9 years, this descent in the underworld… I'm literally crying, because in a day binge watching your videos you achieved what nobody (parents, psychologists, friends, quotes, books, consulting etc.) achieved in these long years : clarity in what I'm going through and why. And what awaits me and how I can act upon it. Thank you so much, I think you saved my soul with your videos.
Sophie
---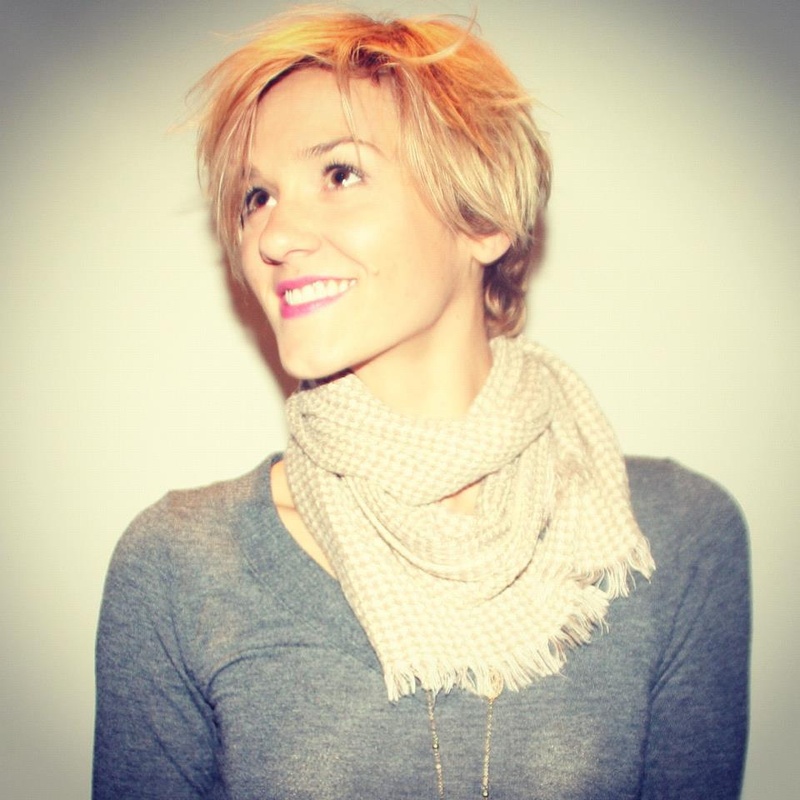 My beauty and self expression has never fit in with the images of western society. It was actually Ayesha Faines' work that helped me embrace my own brand of beauty. Her word made sense for every woman.
Ingri Pauline, CSCS
---
I finished the Feminine Odyssey course– Amazing!!! I am working through the mystic archetype module. I'm blown away by how much great stuff there is in your content. I'm not generally one to go on and on, but I really feel like in this digital world here feedback isn't always immediate or organic, it's important to let people know "job well done!" I'll be devouring everything you put out!
Melinda B.
---
I just purchased the sage course. I took the assessment last year, and again last week and got the same score so I had to take the course. just finished the first module and this is the best money I've spent. Thank you SO much for bringing me so much clarity!
Nakia E.
---
---
I feel seen. I feel understood. I feel awakened. I feel terrified. THANK YOU in advance for your sage wisdom. You are a gem.
---
---
Ayesha! Gratitude to you! Thank you for this course.I have always felt wrong and in conflict with myself but today, as part of this course, I can finally say that the pieces of my brokenness have come back home to me. I have peace in my femininity. I have gone to church, to business seminars, etc. Nobody has ever explained this the way you just did. I am now excited about being in my own little Paradise and letting my energy attract what I wish to create! Thank you so much!
O. Benson
---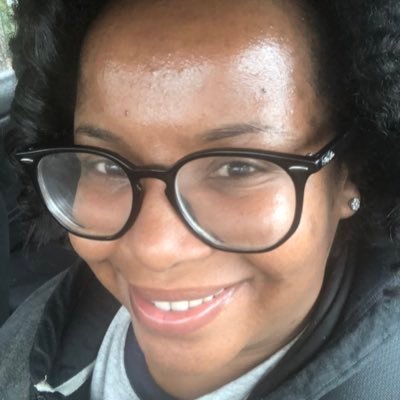 Ayesha has done extensive research on feminine energy and power. She meticulously explains each archetype and its associated personality traits. She dives deep into what each archetype represents as well as how women can use their feminine power to ascend above patriarchy and respectability politics to live life on her terms (Check out her Janet Jackson/Fierce Women video on Youtube). As a single woman who values and promotes happiness regardless if I ever get married, her modules have empowered me to stand in who exactly who I am. My femininity is not a Hunger Games type competition tool solely used to vie for a man's affection, but it is a tool of seduction to attract all that is for me to me. Feminine power is so much more than what you look like and how "soft" you can appear to a man. Feminine power gives you the license of freedom to live and be without the shackles of social conditioning. Ayesha's work encouraged me that I can be who I am and exist in a form of femininity that is true to my existence and not have to fit in to some limited social viewpoint of femininity. Instead of using femininity just to get a husband, I can use my femininity to literally conquer the world and fulfill my God given purpose. If you are interested in femininity and its true power, I highly recommend exploring Ayesha's work. Unlike the femininity coach/expert hustlers who use feminine power to imprison women and hand them over to men and their agenda, Ayesha's work empowers and frees women. Dear Single Women: We can use our feminine power for our own good! (Read full review here!)
Karlyne S.
---
These courses are what I've been looking for. After searching and taking different courses on self love, sexual liberation and feminine energy, that I later found out were surface level and not well thought out, I am glad that I invested in your work. In just the last two weeks there have been so many things to make me excited about making some changes in my life. Thank you so much!
M. O.
---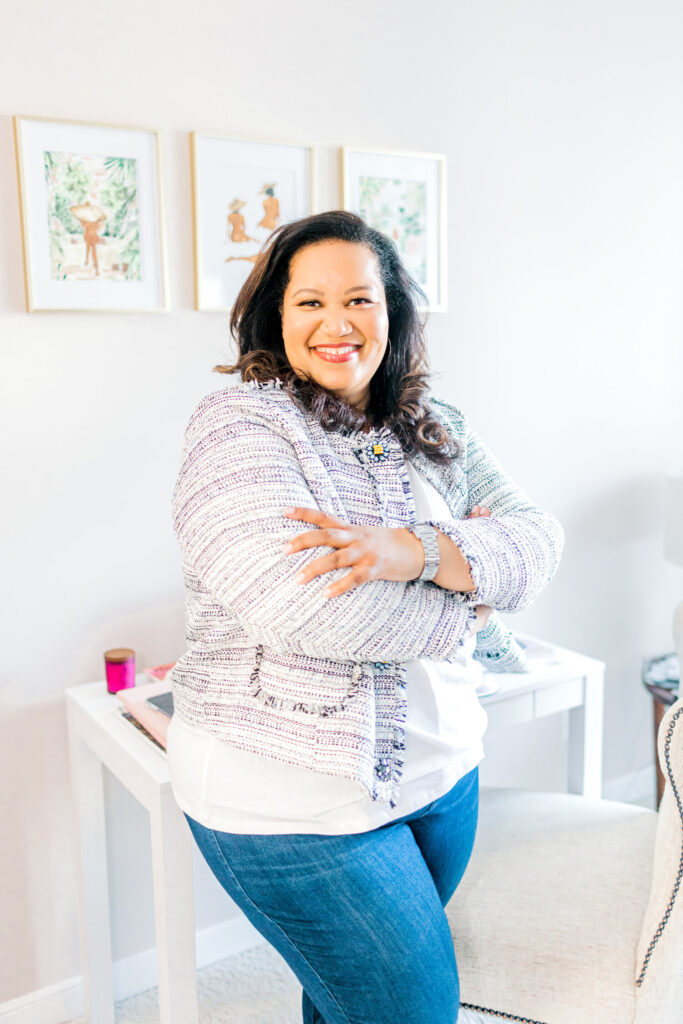 This Feminine Odyssey is truly amazing and eye opening. The first time I took the quiz, a little over a year ago, my seduction archetype was the siren (no surprise there). What I love about this course is that it is providing insight into how I move in the world and the "whys" behind it all. Also, it's a great confidence builder and allowing me to see where I need to work on cultivating balance in my personality. Ayesha, I appreciate the work you've put into creating such dynamic content.
Dawn Easter
---
The Feminine Odyssey is a spiritual, mental and emotional journey that every woman must undergo. Most people spend years of their lives being diluted versions of themselves, but I dare myself and challenge myself to do the internal work to stand unafraid in my truth.
Brandy J.
---
Once I started this program, I couldn't stop. I became annoyed by the work I had to do in between and rescheduled everything else. In truth, a few lines, nor even a paragraph can really truly give justice to this body of work. Coming from me that's pretty something too because I am extremely really read from spirituality to neuroscience, confident and live my life authentically. Despite being a Lover I've never fallen prey to the ridiculous stereotypes pumped out by the patriarchy either. As your program states, I guess I saved my sanity over the years by developing the Sage aspect. I've always, always defined my own worth. But yet there was a part of me that I didn't understand. This part was like a bolt that was preventing the wheels from running smoothly. Where I had great success in life, I was unable to truly understand the reason why to enable me to replicate it for the times when I'd fallen. When I'd encounter really quite terrible jealousy and meanness (which there was a lot), once again, I couldn't understand why. I knew that I was full of love and kindness and could never comprehend why I was always encountering this abuse, and that's in adulthood! And so with my Lover self, I'd unconsciously go back for more. A lot came from women too who I dedicate my time to empowering. I knew also that despite being in my fifties I had a magnetic vibe from men. I knew this was because I'm a free-spirit, but it's clear from this programme the reason why was even more profound than I thought. As you can see I'm struggling to keep this short:). After going through the program I immediately changed by branding to that of the Lover and my Instagram followers and engagement suddenly started picking up. Everything suddenly started to make sense. In the past, I've had counselling and all sorts to try and understand. To try and remove the bolt. Although it helped loads, the bolt still remained. Perhaps all counsellors should do your program as a part of their studies! The only thing I'm cross about is that I've only just discovered you. It seems crazy because I never stop growing and evolving, and not shy to investigate everything! I suspect it came now because I had finally cut myself away from all the abusers. The cut was bloody. I took no prisoners. Deep down I knew these people although very close to me they were trying to destroy me. Each section is golden nugget after golden nugget. After going through the Lover programme, I thought there is no way that the Maiden programme could touch it or come even close. I was so fully satisfied after listening to Lover I didn't want to spoil my taste buds by listening to Maiden. Oh gheeze, how wrong I was, I entered a goldmine once more. You are truly a phenomenal woman. Your work is beyond magnificent!
Ingrid M.
---
---
A year after breaking an engagement, I started to recover pieces of myself. But I still felt lost, cautious, and scared. So I dedicated 2020 to being the year I would be the confident woman I was prior to that relationship. I came across Ayesha's YouTube channel. I saw some of her videos and I took the Archetype Quiz. The results rang true and it was so thorough that it couldn't hurt to take the Feminine Odyssey course. In this course, I learned about the different facets of femininity and the divine goddess that is waiting to reemerge. Just like the Archetype Quiz, the Feminine Odyssey course was very thorough. It discusses the history behind the different archetypes. At times, It felt like I was participating in the "Odyssey" but the female version.Ayesha does an excellent job of connecting the ancient goddesses to our present by providing present-day examples of the archetypes. The past informs the present in this course! And the best part is that she also provides actions or habits that we can do to ignite the different archetypes within us.This course provided the blue print on how to inhabit these different parts of myself. I learned to embrace my beautiful complexities. And Ayesha's poise is an example of how to do it all with grace. The course is not only a way to discover the different faces of femininity within us. But it also helped me step away from the superficial definition of femininity as prescribed by today's media. It's not just sex, roses, and pink diamonds. Divine femininity is the 3D version of ourselves. It is sensual, strategic, spiritual, emotional, receptive, creative, and so much more.
C. Paulino
---
Since enrolling in this course I stopped dating by giving away all my power to a man who barely showed me he was worth even taking a second look at! Since working with Ayesha I finally was able to turn down a man who I had given all my power to prematurely and foolishly but this time with poise, confidence, and no second guessing. For ONCE in my entire life, after working with Ayesha I finally learned how to choose me. Something I had NEVER done! I also even was able to avoid dating a guy before things got serious and walked away knowing I had not given him myself and walked away with my dignity in tack. To say Ayesha is amazing is an understatement!!! She taught me to finally understand why I dated the way I did and STOP! Now I'm constantly sought after, turning down men BEFORE we ever hit the bedroom, and most importantly, love myself deeply and fully and take my power back as a woman. I have NEVER felt as powerful in my life with my life as I do now. I can't thank Ayesha enough. In a world that drills it in our heads that we MUST be doormats and give ourselves away for nothing, Ayesha teaches us to love ourselves and to choose us over men and ultimately, take back power both in the bedroom and the boardroom. TAKE THIS COURSE. IT WILL CHANGE YOUR LIFE!"
Danita Hinnant
---
I completed your Five Laws of Feminine Power and absolutely LOVED it. I've gotten other online courses, however yours really stood out, the way you combined feminine energy, manifesting, spirituality with practicality, science and psychology. It was the perfect blend of both feminine and masculine energy actually. I've learned a lot and it has helped me become a more seductive woman, not artificially, though from a real place of self-worth, self-respect, and self-love, and feminine power. I went through this course slowly to soak in everything and I'm returning to the videos repeatedly because it's so fascinating.
Priyanka Y.
---
This is my holy grail! What I love about the work you do, is teaching women to harness their power in reclaiming their own (feminine) so that they're able to be open and free with themselves, first, and then their lovers/people etc. Your work is crucial! Every word you speak has immense truth, wisdom, power and assertion entwined to them.
A.N.
---
I absolutely adore The Five Laws of Feminine Power. It's so polished, well put together and deeply informative and inspiring! I have learned so much and plan to review it many times. I will continue to share and recommend it. Thanks so much for your diligence and worthy mission!!
Leah Bayaka
---
I love what you've created here for all of us Ayesha. I'm amazed at how you've managed to get to the root of the B.S. that keeps us stuck, call out the exact ways we relinquish our power, and then get to the heart of what needs to be done to start turning things around. It's brilliant really. I appreciate how you teach and deliver the wealth of knowledge and information you've gathered from your studies, research, observations, and life experience. Not only is it ridiculously thorough, it has this brilliant balance between this well researched, clearly mapped out, poignant delivery mixed with an energy of non-judgment, openness, genuinely here to help & serve others.
E.N.
---
High quality men…you know the kind that actually have critical thinking skills? The kind that are not ruled by their phallus? The kind that build things, create things and fund things? The kind who've been to school and read Moby Dick length books?They are going to need more than a pretty face. Its going to take more than tricks. You (and I) have to come with some Holy Fire. For that reason, if you don't pick up The Five Laws of Feminine Power, those of us who do…will murder you in the love marketplace every night of the week…without even trying! Without disturbing our pink nail polish. I have had this playing since yesterday…and it is inexplicably good.
J. Anderson
---
The Five Laws of Feminine Power is an eye-opening course that is jam packed with lessons on how to identify and harness your power as a woman. Eva Peron. Jackie Onassis. Erykah Badu – just a few of the many women who recognized their value and most importantly, their feminine power. Stories of these extraordinary women are highlighted as case studies throughout the course (Erykah Badu was my personal favorite). Watching these women recognize and utilize their unique capabilities reminded me of my own; this course showed me exactly how to use it to reach my dreams. I loved how Ayesha debunked a lot of patriarchal myths about women's desirability & limitations – myths that I didn't even realize I'd bought into. Her course quickly unraveled these false beliefs and replaced them with evidence that women are desirable at any age, shape or color, and no matter her background – poverty, divorce, etc. – a woman always holds within her the innate ability to create her own 'come up' or rise. This course was well worth the cost and energy I invested into it, and I reaped numerous gains from it!
Delana Nicole