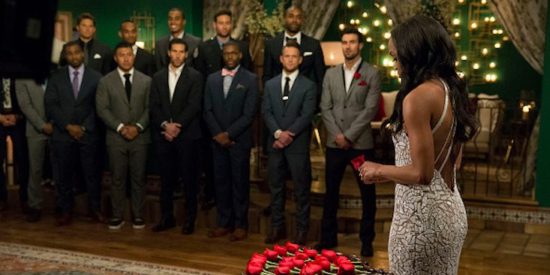 Why is any single woman in 2017 still dating one man?
It is a riddle for the ages.
At a time when women have unprecedented autonomy and access to the opposite sex, we still commit  to men who are not committed to us– effectively placing ourselves on the losing end of the negotiation that we call romance.
I thought about this in the aftermath of ABC's historic season of The Bachelorette as I watched womankind rally behind the losing suitor, a man who oozed passion and charm, but refused to bend a knee. In the end, bachelorette Rachel Lindsay chose the man willing to propose, over the man willing to promise– and women were offended.
I get it. Some of us have a real weakness for promises.
After all, promises are the strips of scotch tape that hold flimsy relationships together. When coupled with passion, they  will  keep a woman physically and emotionally committed to a man who is unwilling to reciprocate. Promises are kindling for situationships-– fuel for the virtual harems that have become the norm in this hi-tech age of un-innoncence.
Forget reality tv– in reality, there are women who choose  promises (and pillow talk)  over power– every single day.
The Last Supper
My former lover thought I was one of those women.
I know because he invited me to dinner, not once, but three times about a month after our liason had flat-lined. I politely  declined.
Maybe another time.
Our situation, after all,  had ended in an ellipses…polite communication punctuated by extended periods of his absence. And when I discovered that he'd taken interest in another woman–  I made peace with the ordeal and quietly moved on.
But after his fourth offer, I caved. Perhaps it was his persistence, or my own fatal curiosity, but on a random weeknight in summer, I found myself  anointing my pulse points in Chanel and wiggling into  a blue dress that  hugged my curves like  an Audi on the Audubon.
We met at a restaurant where the most delicious power struggle ensued.
He was an attractive, older man with oceanic eyes and sandy, leonine locks that like him, resisted being tamed, but on that night, they were bridled by a taut black headband, and he'd swapped his usual graphic tee for a crisp button-down shirt.
He greeted me like we were long-time lovers, and gallantly reached for  my chair. He even caressed my fingers from across the table as he swan dove into my eyes, telling me everything he thought I might like to hear. He had been busy with work, so busy there hadn't been any time for romance–with anyone. But he would make it up to me in the Fall. He promised.
At the suggestion of a future date, I  smiled, and took to his ego like a butter knife to bread.
I told  him how  grateful I was for all he'd done for me. I assured him that he would  always have a special place in my heart (this is true). I told him he was so smart,  sexy and successful that I knew he could have any woman he wanted.
But right now,  I said just as his chest began to  swell, I want to be with a man who adores me.  A man who is serious about me.  A man with whom I can travel and enjoy life.  A man I can respect. A man who respects me.
And right now— that's not you.
I reached for my water glass, and politely changed the subject.
He spent the rest of the night  shifting in his seat, searching for the perfect comeback–casting rhetorical lassos that failed to ensnare.
As exhilarating as it was to offer my cheek as he leaned in for a parting kiss, that encounter was not about revenge. It was about power.
His sudden rebound had nothing to do with me, and everything to do with his ego. He was the kind of man who needed the reassurance of knowing that  his charm had been so intoxicating– so virile and strong– that I'd be spellbound, even in his absence. He was like a bull in a china shop– let lose, he would break every beautiful thing in his path.
He wanted me in his harem– that is, he wanted me, the woman he was seeing, and anyone else who caught his fancy at the same damn time. This is how harems are formed– around men who offer just enough passion and promise to keep women physically and emotionally invested.
I had to give it to him– he was good at what he did. But I was  nobody's concubine.
 You might win some… but you just lost one. – Lauryn Hill
A Woman's Right to Choose
Some of us want butterflies and nothing less. Some of us need fire, even at the risk of getting burned. And maybe our partiality to men who fuel our deepest fantasies offers some insight into why modern dating is the way it is– and that is nothing like Mother Nature planned it.
We find bands of women in these  informal harems of lovers, ex-lovers and friends,  their love lives more-or-less mirroring episodes of  The  Bachelor, when  women are biologically predestined to be The Bachelorette. We were designed to have options.
The closer women get to real power, the more they cling to the idea that they are powerless."- Hanna Rosin
The power of choice is our birthright.
That's not a feminist mantra. That is scientific fact.
To understand our enormous power, we must first understand how humans came to exist.
At the dawn of humankind, in a small region of East Africa surrounding Lake Victoria, our predecessors,  Homo erectus females, were dying in catastrophic numbers. The cause— an anatomical bottleneck. The growing brain size  placed expecting mothers in grave peril, as the struggle to push a  large head through a narrow birth canal often resulted in the death of both mother and child*.
And then natural selection came along with an adaptation that gave rise to homo sapiens— and the most powerful female primate on the planet.
A random genetic mutation did away with estrus, the recurring period of sexual receptivity in female primates also known as "heat". In our evolution from estrus to menses, females gained the power to override their neurological circuitry and the commandment of potent sex hormones. She now could have sex at any time of her cycle, and she gained the ability to choose when, if and with whom she mated.
The power to postpone sex gave women a significant sexual advantage over men. Women came to understand that childbirth could mean death, and developed the foresight to select the best mate—  a man who was not only handsome and virile, but generous and  willing to help mother and child survive the deadly parturition, infancy, child and young adulthood.
With this new adaptation, homo sapien males  needed more than good  looks and hard-ons to get it on. Now, they had to woo women— and our earliest male ancestors did this by offering protection, commitment, and the iron rich meat that women so desperately needed. That means, ancestral men literally risked  life and limb going into battle with wild animals– just to gain access to female sex.
This evolutionary tale is critical in understanding the dissonance between male and female desire that began at the dawn of our species. When Mother Nature gave women veto power over sex, for the first time in primate history, males and females desired different things. Men were after sex; women, a long term investment in the safety and well-being of she and her children. This dissonance would forever force the two sexes into complicated negotiations in order to establish the terms and conditions of mutual sex. Today we call this negotiation dating.
Date, Mate, & Negotiate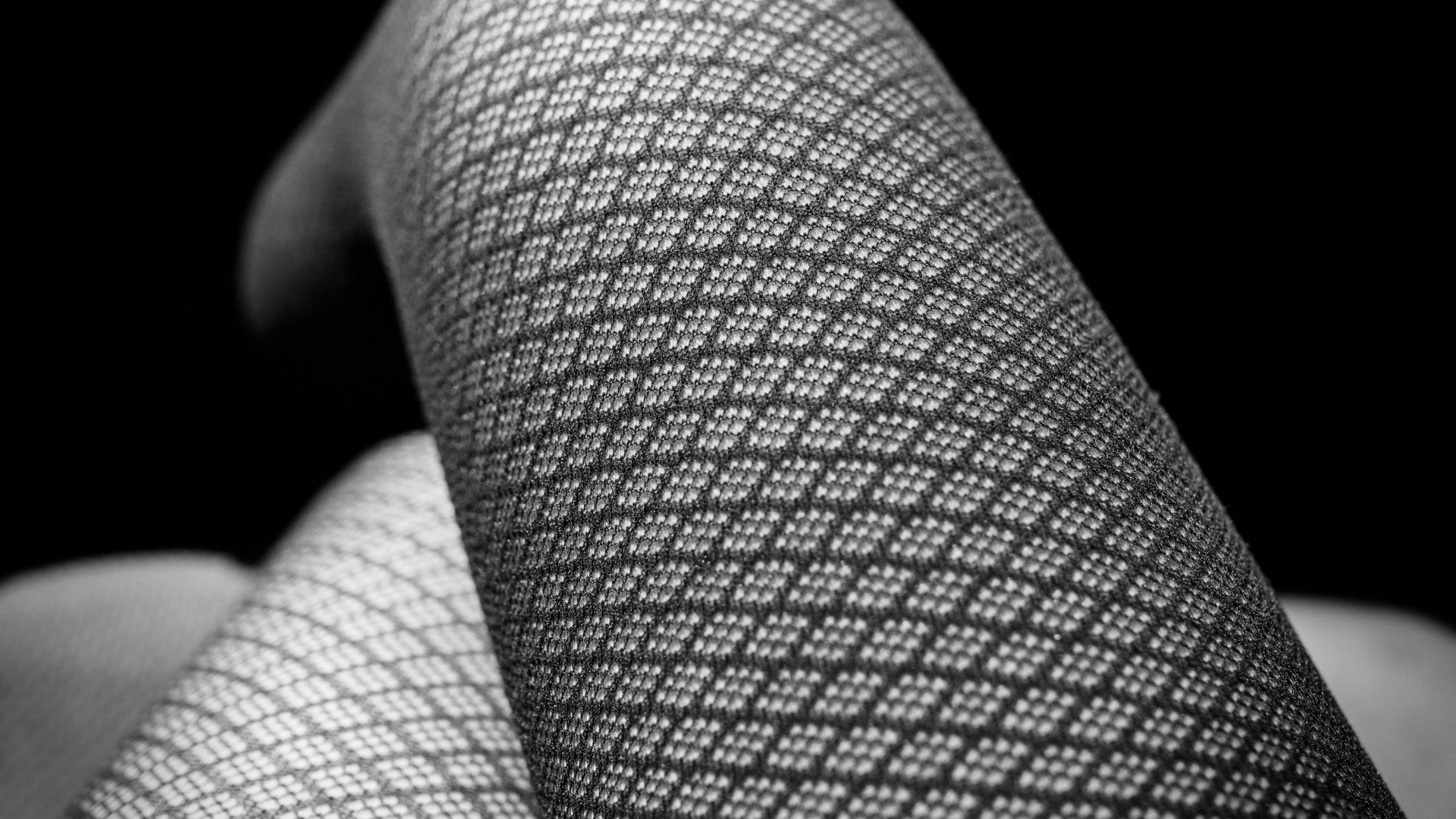 If dating is a negotiation where men and women are establishing the terms and conditions of sex, then all too often women fail to petition for their interests. 
We know that the party with the most options, the one most willing to walk, has the upper hand– but our cultural attitudes about femininity,  sexuality and fidelity, in particular our unique practice of "slut-shaming" , systemically  encourages women to act against their own self-interests.
Instead we settle for the intangibles— things like attention, hope and validation— for which, in exchange, we give our most precious resources—  our energy, our emotional labor, our power, our bodies, and perhaps most significantly, our time.
A dame that knows the ropes isn't likely to get tied up. – Mae West
She's not promiscuous; she's pragmatic.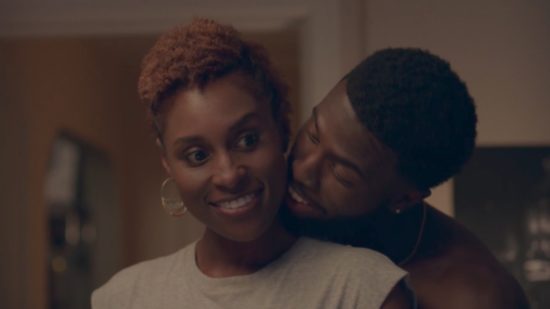 In season 2 of the HBO series Insecure, a heartbroken Issa attempts  to balance multiple casual sex partners at once. She calls it a 'ho-tation'– but let's not confuse a rotation with promiscuity. It's called being pragmatic.
We need to rethink sex, power and female fidelity altogether.
Sex-without-strings has never served women well, so much so, our species literally evolved so that human females could avoid it.  For the better part of human history, for a woman,  choosing the right mate (or group of mates) was a matter of life and death. Today, our survival may not depend on it, but our overall well-being certainly does.
Today we have normalized the practice of enjoying and disposing of women with cute terms  like "situationship" and "friends with benefits". The term "hook up" originates in the African-American vernacular, meaning to give someone something of value as a favor. Derrick hooked me up with VIP passes… one might say.  
Women are hooking men up with their bodies, emotional labor, time,  and energy– and they are getting very little out of the deal.
It's because we've taught women that sex is not about them– and that what they are offering both physically and spiritually is of little value. We sold an entire generation of post-liberation women a lie. We've lured women into being concubines–under the guise  of keeping it casual. We've taught women that not having their needs met is better than being alone.  We've taught women to wear their loyalty and self-sacrifice like a badge of honor, even when it means thwarting their own goals.  We've taught women how to  defer their power in the name of love.
But we were designed to discriminate. The power to choose is our birthright, and  we can't choose without options.
Options allows us to hedge our bets. It gives us leverage, and enough emotional distance to discern the intentions of our men. It prevents us from wasting valuable  time with suitors who are unwilling, or incapable, of investing in us. Taking the time to choose gives us a chance to see if those enticing promises materialize, and to recognize the men who fake futures in order to get our presents, in the present.
It flips the script, giving us the means to act on our desire, rather than merely exist as the object of someone else's.
And perhaps, the  best way to avoid being apart of a man's harem, is to have one of your own.
xo,
Ayesha
PS: Every single woman has the unique ability to captivate and enthrall. Discover what makes you irresistible with my psychology-backed 13 Feminine Seduction Archetypes™ quiz.
*Even today, human females have the most difficult parturition process. The 96 hours following the onset of contractions is the greatest mortality risk  a typical human will ever face.
SaveSave
SaveSave
SaveSave
SaveSave
SaveSave
SaveSave
SaveSave
SaveSave
SaveSave
The founder of Women Love Power®, Ayesha K. Faines is a writer, media personality, and brave new voice for feminine power and social change. Sought after for her provocative insights on culture, mythology and gender politics, she has been featured on MTV, Essence, Entertainment Tonight, The Michael Baisden Radio Show, AfroPunk, and Time among other media outlets. She's traveled the world lecturing before a number of universities, and she pens a column for Zora Magazine that explores the intersection of love and power. She is best known as a featured panelist on "The Grapevine". Ayesha is a graduate of Yale University and a former television journalist.