This is a continuation of a three-part series titled "How to Seduce A Man: 3 Principles Every Woman Must Know". If you haven't already, please begin with Part I.
I can remember the bonding that began the moment I arrived to the departure location for Le Diner en Blanc. It was just outside of Brooklyn's Barclays from where our group guide would lead us to an unknown location. Dressed in all white— we stood apart from the drab concrete jungle. Naturally, we began to talk amongst ourselves—mostly exchanging war stories of hauling tables and chairs on New York City public transportation.
This group bonding progressed as we played follow-the-leader through the turn stiles, spilling out onto the subway platform like a bottle of white out. We noticed the puzzled expressions of the commuters. They weren't in on the secret. This made us feel closer. And by the time we arrived to our surprise location, it was as if we were long time friends.
The Second Principal of Seduction
There is a reason why couples take romantic getaways and cult leaders lure converts to compounds in a faraway place. There's a reason why sororities, fraternities, gangs and secret societies practice covert handshake and greetings. People bond over secrets and shared experiences. These are both forms of isolation, and as you'll discover in the following text, isolation inspires intimacy.
There are two forms of isolation; physical and psychological. Physical isolation occurs when an individual is placed in an unfamiliar environment and feeling insecure, overly relies on the social cues of others.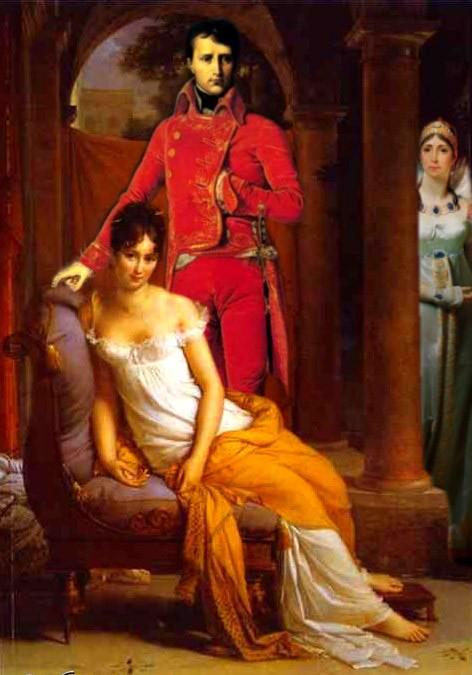 During the prelude to their liaison, vicomtesse Josephine Bonaparte famously invited Napoleon to one of her weekly soirees where she'd be surrounded by leading intelligentsia, beautiful women and a gaggle of male admirers.[emaillocker id=1335] Napoleon at the time was a ruthlessly ambitious, womanizing, socially awkward 26 year old who'd made a name for himself on the battle field. In spite of his astonishing military prowess, the young general felt completely out of his element in Josephine's salon, leading him to earnestly seek the company of his exotic hostess. From that night on, Napoleon submitted to Josephine.
This of course was her plan all along.
Back to our case study– Le Diner en Blanc employs this same kind of physical isolation to lead its diners deeper into the seductive experience. Imagine, 5,000 people traveling from all corners of New York City to an unknown destination, completely at the mercy of a group leader. These people, already subject to the horror of wearing white post-Labor Day, are hauling everything but the kitchen sink and much like Napoleon upon meeting Josephine, feel completely out of their element. Hence, they look to each other for reassurance and quickly form social bonds.
Isolation can be used intentionally for seductive strategy, but, as when new paramours meet for cocktails, it is a natural aspect of human interaction. It is virtually impossible to form an intimate bond with someone without it.
The Most Important Kind of Isolation
Physical isolation gives men the upper hand because in our culture, men are expected to extend the invitation i.e. inviting a woman to an intimate restaurant, his home, or away for a long weekend. Men pick up on the power of isolation at an early age. By the time they come of age, they've learned, if nothing else , that getting a woman alone is critical in getting her to surrender. In fact, if you browse any Pick-Up Artist (PUA) literature, 'isolating the victim' (pathetic choice of terms) is a widely-touted maneuver. But it has its shortcomings because for one, the partner must be willing, and two, eventually you must part ways.
Psychological isolation is far more subtle, powerful and as you'll soon discover, it gives women the upper hand. Psychological isolation occurs when people share secrets, mutual experiences, or become mentally preoccupied with another person, idea, or task. Quite common in everyday interaction, it is employed, often unwittingly, by parents, bosses, and the lovers who make us swoon.
I only think of you on two occasions, that's day and night .- Babyface
The Seductive Exchange of Secrets
For college, I attended an institution known for its secret societies, the most infamous of which, rumor has it, requires new taps to confess their deepest secrets, including past sexual exploits. Though this sounds more like locker room antics, it is fitting that a group literally entombed in secrecy would employ this tactic to bond its newest members.
Secrets are social cement. They are the ties that bond families, best friends, lovers, co-conspirators, and sometimes even casual acquaintances. Consider the brief intimacy one feels when sharing an inside joke or how clever sales men always seem to "let you in on a little secret" when trying to gain your trust.
If curiosity is what incites seduction, then the exchange of intimate information propels it forward. This is a balancing act as those two truths are essentially at odds— we are captivated by people we can't figure out, yet feel connected to those with whom we've exchanged personal information. Seduction requires both intrigue and deep emotion. How do we sustain both?
A Woman's Work
At the beginning of a liaison, women are typically tasked with elevating the connection from cerebral to emotional. This is one of our unique gifts and among the reasons that mermaids are most often portrayed as women. Sirens and mermaids symbolize our preternatural ability to move between land and sea, or head and heart. Women are guides, and we lead by example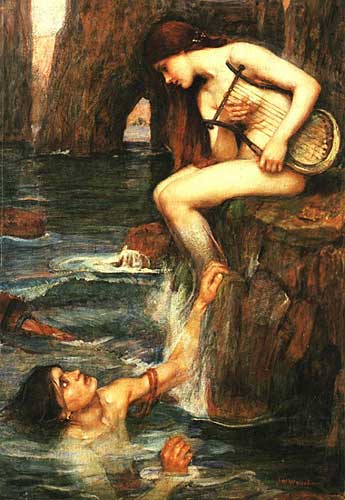 An enticing dress doesn't reveal the entire body. It shows, perhaps, a slither of thigh or a bare back. Seductive dialogue accomplishes the same goal. It incorporates selective disclosure— revealing enough to establish intimacy while still maintaining intrigue. The spirit of such conversation is based in candor and emotional honesty. It could be a rousing discussion of your passions that that makes your eyes sparkle, or even confessing your deepest fear. This spirit of openess and a willingness to display genuine emotion tacitly permits your partner to do the same.
Still, the act of revealing oneself should not be misinterpreted as over-sharing or even being an open book. Secrets are often so powerful that when prematurely exchanged, one might bolt under the pressure. In seduction, information is currency. Spend wisely.
Mutual Experiences
What do church picnics, high school pep rallies and gang initiations have in common?
These are just a few examples of orchestrated events designed to solidify group bonds through shared experience. Like the exchange of secrets, shared experiences are capable of cultivating instinctive feelings of intimacy and closeness. This may be a group of young men who become 'brothers' while undergoing an intense fraternity pledge process. This may be a new couple that grows closer while stranded on the side of the highway. Whether elation or crisis, a unique experience solidifies the bond between two people more readily than any length of time.
Consider the instant bond felt with strangers of the same heritage, people who grew up in your old neighborhood, or practice your profession? Nothing seems to connect people faster than discovering common ground. The constant force of group affiliations exemplifies mental isolation on a macro level, but on a micro-level– when two people share a unique experience–this kind of isolation can be devastating.
Mis En Scene
The greatest sirens understood the value of shared experience and would set the stage for seduction.
They were maestras of the 'mis en scene'.
Cleopatra arrived at Ceasar's feet rolled up in a carpet, having been smuggled into his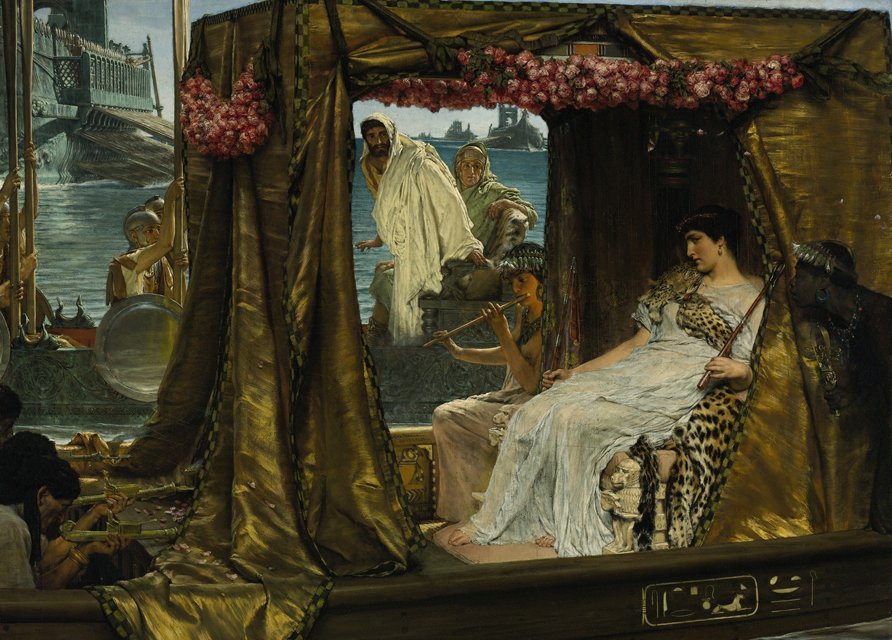 chambers during the middle of the night. She greeted her next great lover, Mark Antony, on a magnificent gold barge on the river of Cydnus, where beautiful young women danced as she evoked the love goddess Aphrodite.
The American siren Wallis Simpson once invited Prince Edward to her Fourth of July party to celebrate his ancestor's loss of the colonies over fried chicken and black bean soup— a far cry Buckingham Palace fair.
And on her first date with Prince William, Kate Middleton, looking to make a little joke, moved to curtsey, lost her footing, fell over and caused him to spill a drink on himself. Terribly awkward, but I mention Kate's story to reiterate my point… It doesn't matter if the experience is positive or negative, it need only be memorable.
A modern siren might suggest a walk in the park just as the cherry blossoms are blooming, dinner in the dark, or she may invite her paramour to her home for a soiree where, like Empress Jospehine, she is the star of the show. Your goal is to set the stage for a one-of-a kind experience, but don't feel like you need to sky dive (unless you're in to that sort of thing). Choosing an engaging activity or setting that puts your paramour slightly out of his element is a great start.
Isolation by Distraction
What captures your attention, controls your life. That is an extreme statement that rings wholly true. The trouble is, in matters of captivation, hind sight is 20/20. By definition, one realizes his attention has been captured only after it has been released.
Who and what we focus on controls our thoughts, feelings and actions. This is why the stakes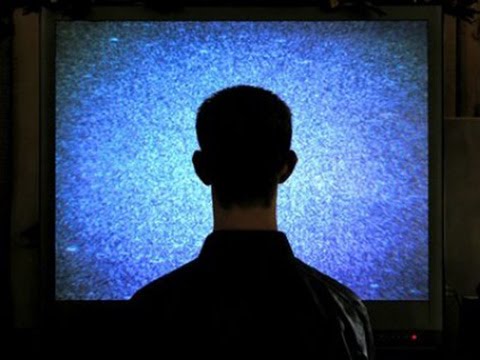 for your attention are so high. Consider the millions of dollars brands spend each year for a mere fraction of your focus. They understand the power of exposure. The more time you spend contemplating a subject, the more influence that subject has on you.
Your long term success, as a lover, a parent or even a business woman, often depends on winning the attention of others. In seduction, this is critical. You want to be the woman that, like smoke, consumes a man, even when you're nowhere around.
Enter His Mind
This leads me to the final, and most powerful form of isolation— entering the mind. When a person is preoccupied with a task or thought, they are in essence isolated from external stimuli. There is little mental space for competing thoughts. In our world of constant distraction, mental isolation is much harder to achieve, especially on a busy target, but it is an absolutely essential aspect of seduction.
At the most basic level, mental isolation occurs when we are hyper-focused on the task at hand. Parents who fill their children's calendar with extracurricular activities so that they 'stay out of trouble' are unwittingly engaging in mental isolation.
Employers do the same when they assign busy work, even during slow periods at the firm. In fact, the practice of mental isolation is so common in the American workplace, one study* suggests that roughly 50% of all the work employees do "fails to advance the organizations' strategies." In other words, it is work designed to keep employees mentally isolated, and less likely to spend their free time on personal projects, evaluating their situation or even searching for a new job.
Here's how to mentally isolate a man…
Embrace Enigma
Have you ever binge-watched a show on Netflix? Or finished reading a gripping thriller in two days?
Humans are hardwired to dislike vague, hazy or incomplete things. In psychology, this is called the Ziegernik effect and it explains our quasi-need for resolution. Without a sense of completion, we experience a dynamic state of tension that hangs over our heads (like a long to-do list) triggering intrusive thoughts.
In part I of this blog series, I describe the power of complex personality in seduction. When a person possesses seemingly contradictory qualities, Marilyn Monroe's girlish sexuality being the textbook example, they are in essence walking cliffhangers. They never quite make sense, so we spend time thinking about them, striving for resolution. We experience this same unease when people send us mixed signals or keep us in suspense. These types of people invade our thoughts by triggering our intrinsic need to understand.
HINT: Everyone has contrasting elements to their personality. What are yours and how can you dramatize them? If you need help, take the seduction archetype quiz and compare your primary and secondary archetype.
The Power of Unpredictable
I once had a news director who was totally unpredictable. On some days, she was affable and friendly, enlivening our morning editorial meetings with clever jokes. At other times she was callous and cruel, apt to publicly humiliate an underling at any given time. Can you guess how we behaved towards her? We bent over backwards for her approval. We walked on egg shells.
It wasn't that we were fascinated by her obvious contrasting personality— she also influenced us by tapping into our deep desire for validation.
And here is the final, and most intoxicating means of filling a person's mind.
Often people who exert an inordinate pull on others, like my old boss, do so by tapping into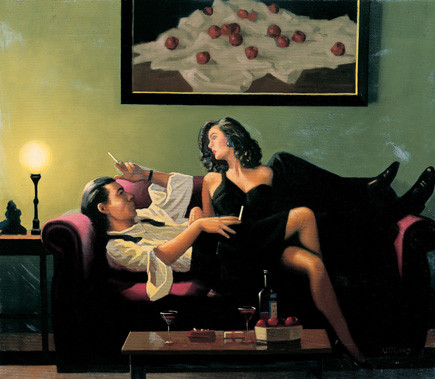 our deepest egocentric needs. We all have basic 'wants' , like food, sex and money, but seductive people satisfy our intrinsic need. They scratch the hard-to-reach itch, like our desire for a sense of power, hope or validation. Seductive people are masters at identifying and filling in the missing piece. They appeal to the person we aspire to be, and in exchange for the euphoric feelings they give us, we give them our loyalty and undivided attention.
Anyone who's ever longed for emotional reciprocity or waited by the phone understands power of this sort of mental isolation. Once we've experience pleasure, we long to experience it again. Take my old boss. We worked much harder for her than we would have for a boss that was always pleasant, or always cruel. If she was constantly pleasant, we'd take her good nature for granted. If she was consistently cruel, we'd consider our efforts futile. But because we knew that sometimes she could be very nice, she appealed to our desire to prove ourselves and seek validation from someone who was selective in giving it.
Perhaps one of the greatest ironies about pleasure is that when we receive it all of the time, we get bored. It is only when a pleasurable experience is intermittently reinforced that we begin to crave it— and idealize it. Put in another way, in seduction, half the fun is in the wanting.
To Seduce is to Die as Reality
French philosopher Jean Baudrillard once famously wrote, "to seduce is to die as reality and reconstitute oneself as an illusion". The greatest seducers know that they are human, just like the rest of us, but they've developed a preternatural talent for inspiring deep, euphoric, all-consuming love. To those who fall under their spell, they are not human– they are fantasies come to life.
[/emaillocker]When cupid fires his arrow, the love struck feels both pleasure and the sting of pain. In seduction, the two are marvelously entertwined. You too can consume a man, in the same manner that a drop of cream infuses black coffee, but in order to accomplish this longing, you must supply the two ingredients of love; both agony and ecstasy.
xo,
Ayesha
This is Part II of a three-part blog series titled "How to Seduce A Man: 3 Principles Every Woman Must Know". Part I reveals the first principle; few can resist a mystery. Part III reveals why you must be one-of-a-kind. Subscribe below to receive my weekly letter containing original case-studies, videos and articles that you won't find on the site– or anywhere else on the web.
*Peterson, Brent D., and Gaylan W. Nielson. Fake Work: Why People Are Working Harder than Ever but Accomplishing Less, and How to Fix the Problem. New York: Simon Spotlight Entertainment, 2009. Print.
The founder of Women Love Power®, Ayesha K. Faines is a writer, media personality, and brave new voice for feminine power and social change. Sought after for her provocative insights on culture, mythology and gender politics, she has been featured on MTV, Essence, Entertainment Tonight, The Michael Baisden Radio Show, AfroPunk, and Time among other media outlets. She's traveled the world lecturing before a number of universities, and she pens a column for Zora Magazine that explores the intersection of love and power. She is best known as a featured panelist on "The Grapevine". Ayesha is a graduate of Yale University and a former television journalist.