What an Exclusive Pop-Up Party Taught Me About Seduction

When I received a simple invitation to Le Diner en Blanc via text, I had one hand on my laptop, the other on a fork, and my mind completely in the clouds. That is to say, when I absentmindedly agreed, I had no idea what I was in for.
Typically all-white parties elicit a  heavy sigh punctuated by an exasperated eye roll. I live in black and balk at all things cliche– but this was not your  average white party, I'd soon discover from the friend inviting me, a fellow Aphrodite I had met a week prior while teetering and tippling on a rooftop– Le Diner en Blanc is an international phenomena where from city to city, a select group of people gather at a surprise location to break bread with friends.
With one catch.
You bring your own bread to break– and flowers, tableware, stemware, candles and chairs.  And the table.
You must even bring the table. 
A week later, as I schlepped from Brooklyn to Manhattan, following my group guide to an undisclosed location while hauling lukewarm food, decor and a bouquet of exasperated lilies through the rusty turnstiles of  an underground maze, I could not fathom why anyone would endure all of this hassle for an outing in the city that never sleeps. Who wants to attend a dinner party where you are obligated to bring both the dinner and the party?
As it turns out, many.
The woman next to me on the subway, her white folding chairs  and my bags making love, finally scored an invite after four years. In New York City, there is a waiting list 40,000 people long.
The epiphany finally struck just as the sun retreated behind a coral horizon, and a profusion of  white cotton,  plumes and parasols descended upon Battery Park's waterfront as if it were the Kabba. From our respective corners of the city, we'd been happily lead on a journey to the unknown, baited with the promise of mystery  and pursuit of pleasure. This was a text book seduction, and true to form, the experience defied logic. That was the point. This wasn't supposed to make sense.
Seduction Tactic No. 1….
As a species, we relish in our rationalism, in our cognitive faculty, but under the spell of enchantment, humans behave in peculiar ways. We follow charismatic leaders even when they lead us to destruction. We buy items we don't need because just they make us feel good. And we fall in crazy, stupid, ridiculous love… sometimes, with crazy, stupid,  ridiculous people.
The latin root seducere literally means to "lead astray", and whether we are lead to a mountain top or over a cliff, the journey is always pleasurable. Seduction taps into our most primal longings and it just so happens that this exclusive pop-up party exploits the  three basic truths that make seduction possible.
Inspired my experience, I decided to use Le Diner as a case study from which to explore these three truths, or principles. Any woman who can understand and master these three seduction principles will have the upper hand in all of her relationships.
But first…
Do you want to know a secret?
Of course you do. We all do.
Take any title and add in the word 'secret' and it becomes infinitely more enticing. Harry Potter and the Chamber of Secrets. Divine Secrets of the Ya Ya Sisterhood. The Secret Life of Bees. The Secret. Victoria's Secret…Catch my drift?
Fast-talking con artists present secret opportunities to their unwitting victims. Gurus claim to have secret, mystical knowledge. And during the slowest of news cycles, newsrooms can always cash in on  a juicy expose.
And this is the first principle of seduction… Few people can resist a secret.
Harness the Power of a Secret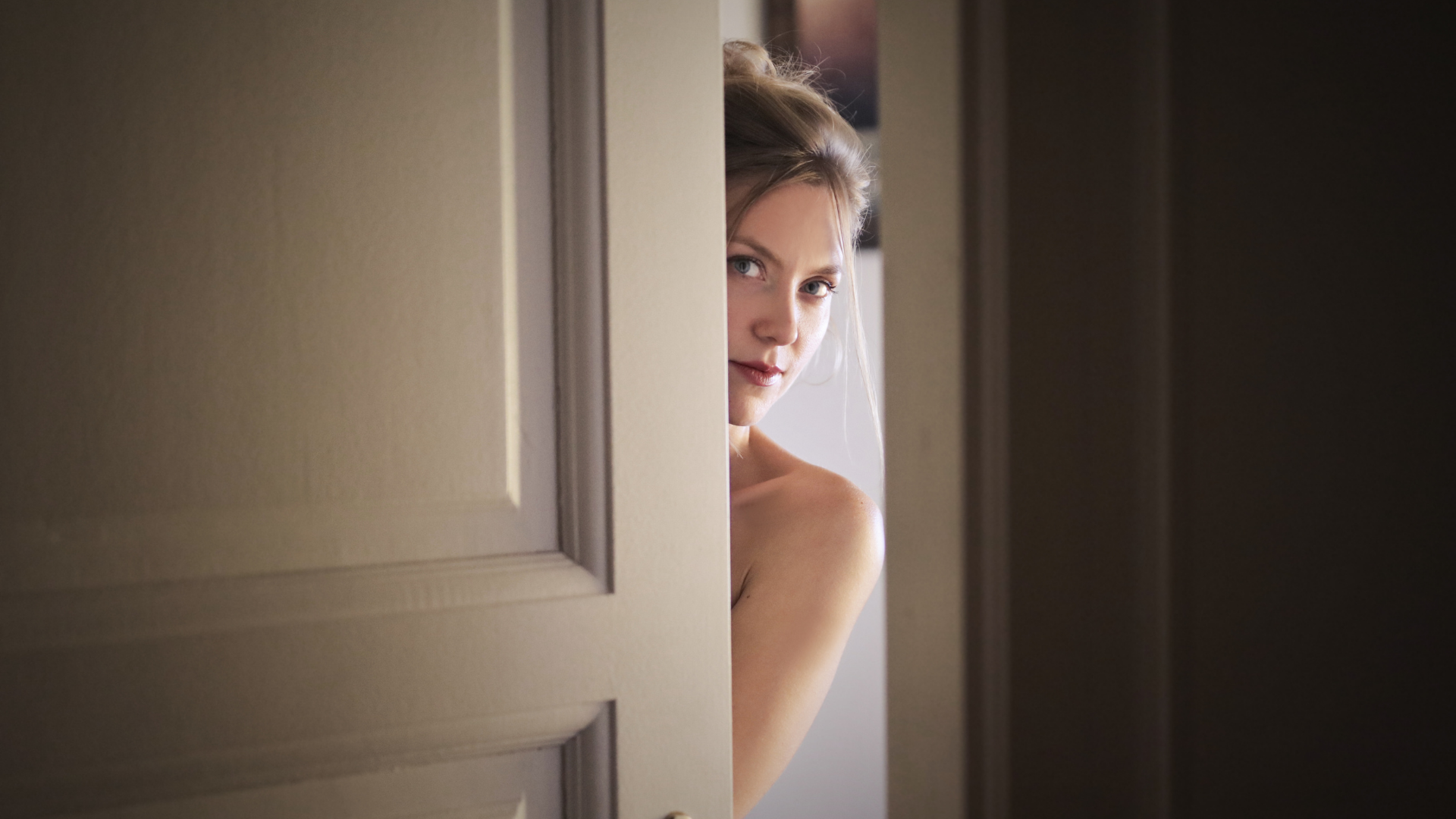 Secrets are a hidden addiction because most humans are bound to their insatiable curiosity. Psychologists believe that our curiosity drive is just as powerful as our desire to eat and drink.
Curiosity is the invisible force that draws us closer to window displays, magazines stands, or the intriguing stranger across the street.Curiosity — a state of active interest or wanting to know more about something — creates a willingness to embark in the unfamiliar. It  lays the groundwork for transportive experience.
Ultimately, seduction is the fine art of inciting curiosity and prolonging anticipation.
"I love this part" my friend whispered conspiratorially on the subway as we sat shoulder to shoulder with our fellow group members. "This is the part where everyone looks and asks us where we are going."
Of course, we didn't know. Le Diner is ensconced in mystery, from the last minute location reveal, to the elusive process of scoring an invite, the entire event is meant to seem like a swift passing cloud. They came. They dined. They left. And that is a huge part of its appeal.
Suspense authors are masters at exploiting our need-to-know. First, they ensnare readers with a rapid-fire hook that places a likable protagonist in immediate danger, and then they concoct a series of obstacles and challenges that  make us worry about the hero's fate until the very end. This is  the formula for an irresistible story–  but people can master this game too.
First, Incite Curiosity…
We are captivated by  things that cannot be immediately understood.
Sometimes, this is a striking appearance.  Having long surmised man's weakness for the visual, for thousands of years women have used cosmetics and  artifice to cultivate a distinguishing  look. This achievement in innovation is far less attributable to natural beauty than a sheer willingness to stand out. Beauty is, as Oscar Wilde would say, "a form of genius".
Dita Von Teese's alabaster skin and  jet-black hair is as arresting as naked, snowcapped trees. Halle Berry's career launched when she cut her locks into a short pixie; Lucille Ball's when she colored  her natural blonde hair red.
Legendary courtesan Cora Pearl, once known as both "the scandal and the toast of Paris", intentionally dressed to provoke shock and awe. In Victorian France, when most women were confined to the boudoir,  Pearl could be found exiting her stage coach in blue hair, a blue dress, and a dog with fur dyed blue to match. She was the precursor to contemporary celebrities like Lady Gaga and Bjork who have also leveraged the power of curiosity for fame.
No romantic seduction can commence without first initiating this kind of visual intrigue. A distinguishing look attracts the eye and inspires boundless curiosity because female beauty is ambiguous. It is indefinable. Red lips, wavy hair, kohl-lined eyes– none of it  has meaning. When we adorn ourselves by covering the  body in artifice, we become the secret.
Chantal Thomas, queen of french lingerie insists women "hide to show better" and who can disagree with the titillating power of a back-seamed stocking or a touch of lace. Much of what we consider glamorous style serves this precise purpose. Dark glasses, a cinched trench coat– they all heighten allure because they hide part of the woman.
The hiding must be seen: I want you to know that I am hiding from you.-Roland Barthus, A Lover's Discourse: Fragments
Taking this into consideration, we must revise our modern concept of beauty. Beauty rituals are not a means of altering nature, but rather altar-ing her. We wrap ourselves in signs— cosmetics and artifice, not to conform, but in order to transform the natural into the sublime. It is only in a patriarchal context that we interpret the pursuit beauty as a means of erasure— a means of becoming more like we ought to be.
…Then Embrace Paradox
When an object or person defies expectation, we pay attention. In psychology, the phenomenon is called the expectation violations theory and it relates to our primitive need to evaluate unusual signals as either a threat or a positive event.  Accordingly, humans who contradict expectations elicit more than a fleeting thought. We remember them, and sometimes think of them in their absence.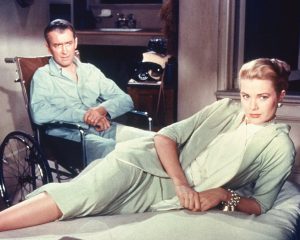 Known as The Master of Suspense, film director Alfred Hitchcock  employed this principle to throw his audience. He refused to cast Hollywood bomb-shells like Marilyn Monroe or Jayne Mansfield as femme fatales because  he considered their sexuality  to be too overt. Instead, he would cast a patrician blonde, like Grace Kelly,  with a  cool, buttoned-up, aloof demeanor. This way, when his icy heroine displayed her true passion,  it came as shock to men both on and off screen.
From John F. Kennedy to Idris Elba, the most virile, seductive men often possess just a touch of the feminine. Some of the greatest sirens owe their enigma to paradox: Marilyn (Ingenue) was both sensual and innocent. Salome (Boss)  was cerebral yet intensely erotic. British singer Sade (Goddess) is down-to-earth yet distant.
Take advantage of seductive paradox by considering the  dynamic interplay of your two or three dominant archetypes— how might they work together to create intrigue? How can you dramatize your primary archetype enough such that when your secondary reveals itself, like a Hitchcock blonde, it comes as a pleasant surprise?
…and Maintain the Mystery
Even once we've cultivated a seductive look and persona, curiosity must remain a constant. Seduction is, after all, the act of inciting and sustaining this state of wonder. Here is where the old adage, "leave something to the imagination" applies. This is not a matter of hiding who you are, or worse, pretending to be someone you are not. It is exposing just enough to heighten further curiosity.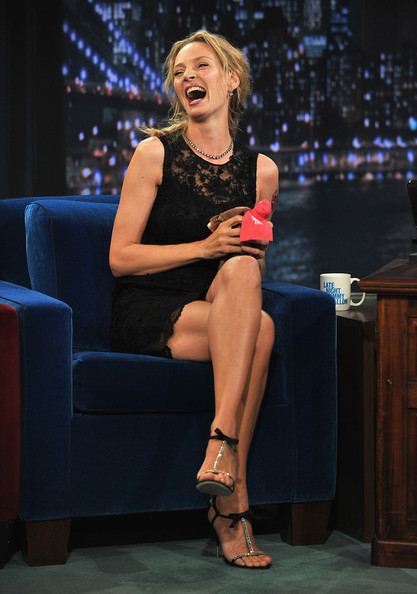 Celebrities are often masters at this. They appear on late night talk shows and red carpets as affable and friendly as ever. They
tell us about their latest projects and how they recently celebrated their child's first birthday. They are genuine (because this can't be faked) and we attain just enough to feel as they are like us— but really they are still quite a mystery, and that's what allows them to be stars— bright enough to see, too far away to touch.
Sustaining the mystery is quite easy with acquaintances and strangers. It is  an art form with intimate friends because while anticipation is the life blood of seduction, so is emotional connection– and the latter can only be cultivated through openness and occasional vulnerability.
Focus on the other person at the start of the liaison. Listen deeply and observe. Not only will your attention flatter (who doesn't like to talk about themselves), but you'll gain useful insight into their personality, and you'll naturally reveal yourself at a slower pace.  In any social dealing, information asymmetry,  (when one party knows a bit more about the other) softly tilts the balance of power in your direction. If you do it right, i.e. hanging on to their every word, they'll neither notice nor care.
Also, remember that seduction is a form of warfare, and just as a general never reveals his intentions, neither does a lover. Maintaining an element of suspense keeps people on their toes, and deepens the thread of curiosity.
Key Takeaway
Eventually a woman must begin to peel back her layers and reveal herself. As you'll read in Part II and III of this series, it is a critical aspect of establishing emotional intimacy, and emotions are like glue in any relationship.Overtime, this balancing act of maintaining both mystery and intimacy is perhaps most adroitly  performed by a woman with actual depth, and here is the best advice of all: Any woman who is constantly evolving, learning, and entertaining her own curiosity is impossible to know fully, thus she will always prove utterly fascinating.
In the next article, Part II of this series, discover the second seduction principal that every woman must know. Hint: It's the quickest way to form a bond.
xo,
Ayesha
The founder of Women Love Power®, Ayesha K. Faines is a writer, media personality, and brave new voice for feminine power and social change. Sought after for her provocative insights on culture, mythology and gender politics, she has been featured on MTV, Essence, Entertainment Tonight, The Michael Baisden Radio Show, AfroPunk, and Time among other media outlets. She's traveled the world lecturing before a number of universities, and she pens a column for Zora Magazine that explores the intersection of love and power. She is best known as a featured panelist on "The Grapevine". Ayesha is a graduate of Yale University and a former television journalist.